Problem: Sometimes life prevents us from being there for the people we love 
Solution: BondTouch gives you the opportunity to remind them you love them with touch ( no matter how far away) and give you a place to start when you don't know what to say
​​​​​​​
WE will be purchasing a 90 second slot and displaying two parts back to back. They will show one story from two different perspectives.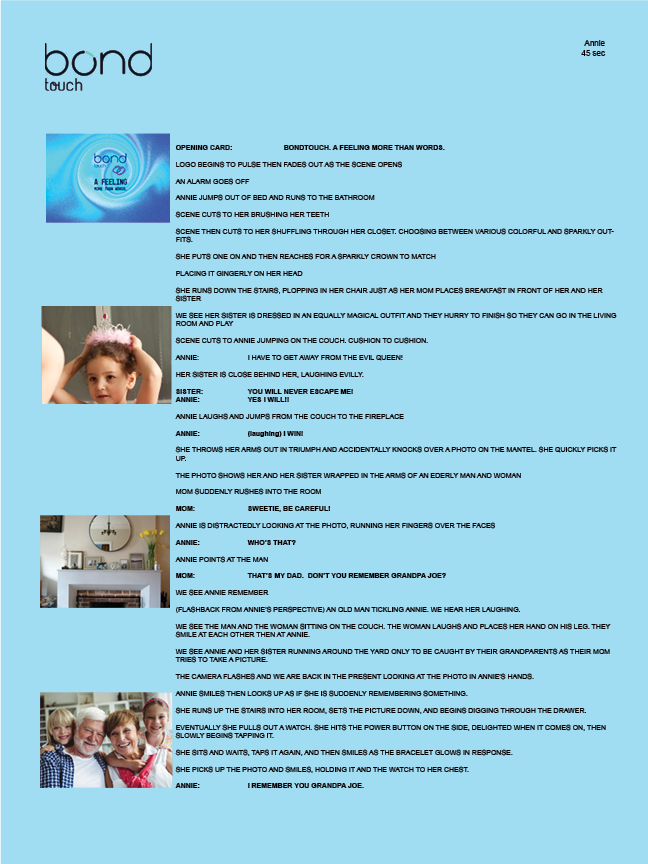 I

t's all about connection. No matter the distance, no matter the time, bond touch helps you remind someone you love them.
BONDTOUCH WANTS TO EMPHASIZE THAT DISTANCE SHOULD NOT EFFECT 
YOUR CONNECTION. LOVE CAN CROSS THE EARTH AND WITHSTAND THE STORM, AND BONDTOUCH IS HERE MAKE THE DISTANCE FEEL AS SHORT AS POSSIBLE.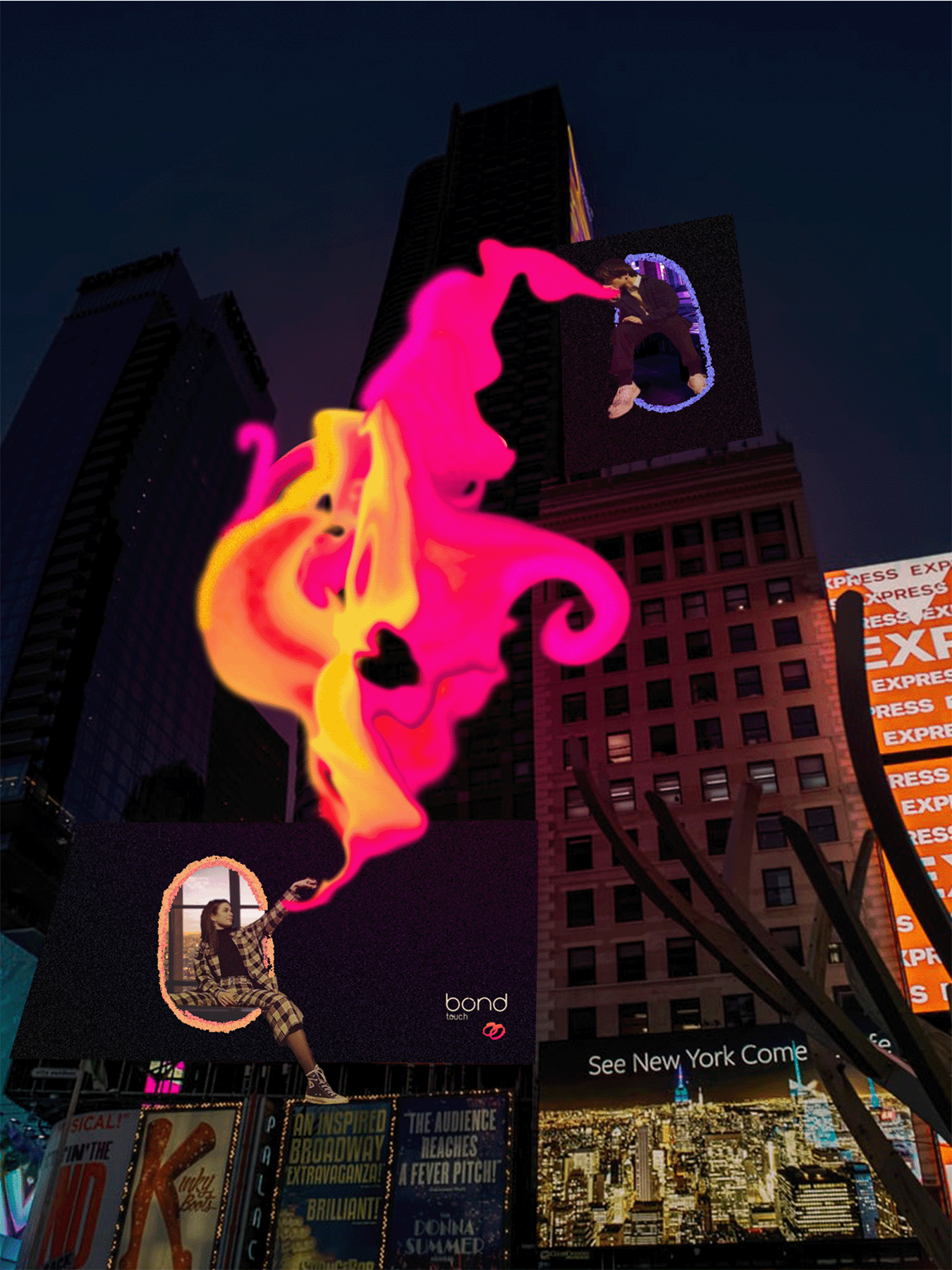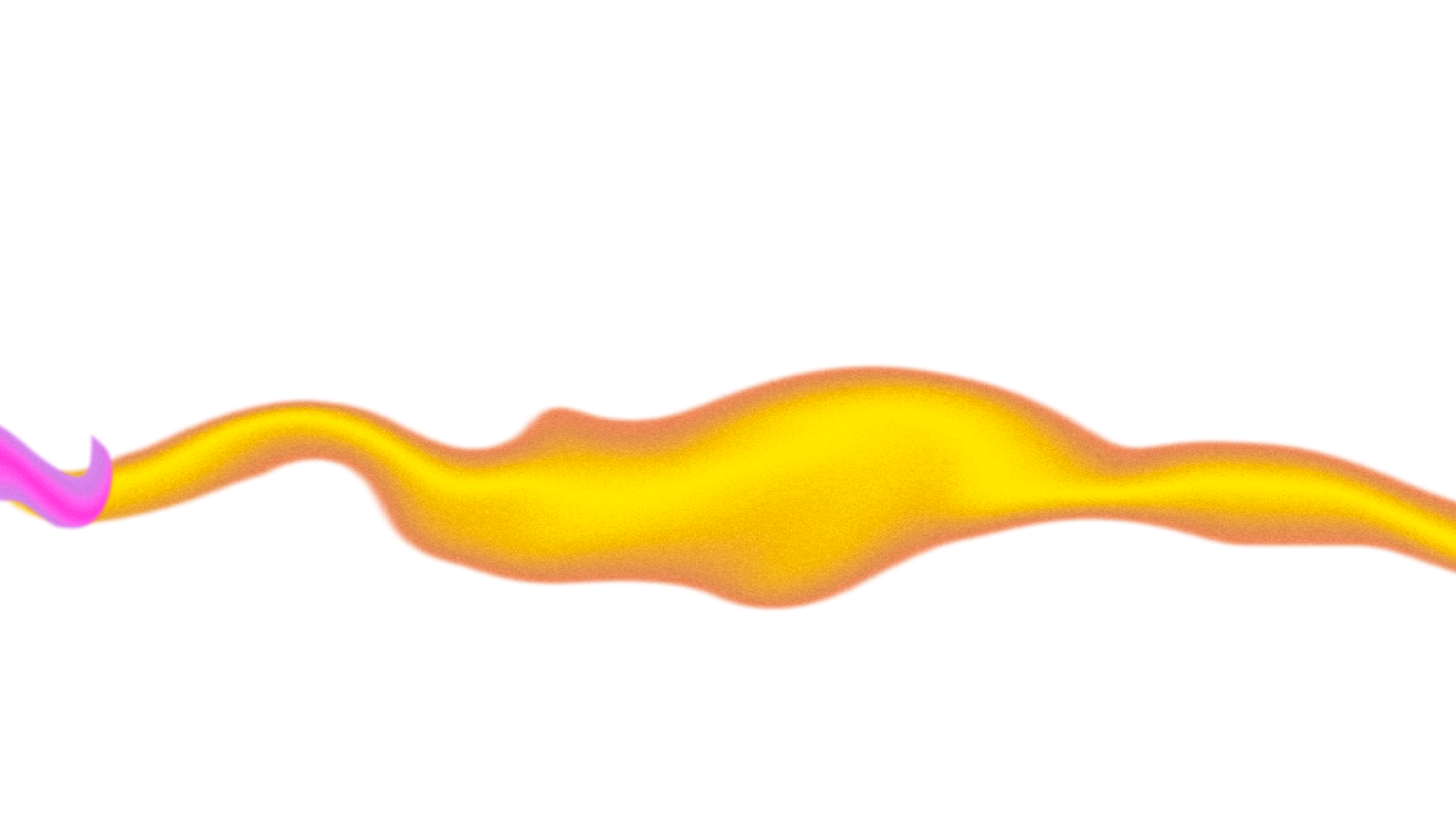 You might not always have time to type out everything that's running through your mind. With this code, you always have time to tell someone how you feel. 
SOMETIMES YOU JUST WANT TO HEAR THEIR VOICE.
YOU WANT TO HEAR THEM AND KNOW THAT THEY ARE OK. ANOTHER SIDE EFFECT TO DISTANCE, HOWEVER, IS TIME DIFFERENCE. WE'RE NOT ALWAYS OPERATING ON THE SAME CLOCK AND IT CAN BE EASY TO MISS EACH OTHER WHEN YOUR SCHEDULES DON'T ALIGN. 
WITH THIS FEATURE, LOVED ONES WILL BE ABLE TO RECORD A MESSAGE, ANY LENGTH, AT ANY TIME THROUGH THE BONDTOUCH APP AND THE RECEIVER WILL BE NOTIFIED AND BE ABLE TO LISTEN ON THEIR OWN TIME 
There will be two installations, one in Chicago, one in L.A.. Each piece will be a LED heart sitting in the middle of a mid to high traffic area, primarily lit on busy evening/nights. The LED hearts will be linked to the servers that process the "taps" sent between users. 
When they use their bracelets, their tap patterns will be reflected on each of these hearts in multicolored ripples, the logo for BondTouch in the center. On a base below the heart there will be a counter keeping track of the "taps" sent around the world. The counter will read "________ hearts have been touched today. How many have you touched? "
THERE ARE COUNTLESS MOMENTS,  HOWEVER SMALL THEY MAY BE, WHERE YOU HAVE THE OPPORTUNITY TO REMIND SOMEONE HOW MUCH THEY MEAN TO YOU. HERE'S OUR REMINDER TO YOU TO SEIZE THOSE MOMENTS.